cellnex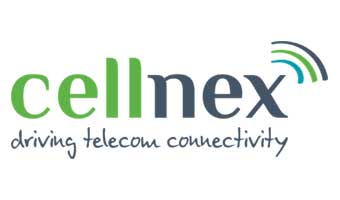 Cellnex Telecom is Europe's leading operator of wireless telecommunications infrastructures with a portfolio of 45,000 sites including forecast roll-outs up to 2027. Cellnex operates in Spain, Italy, Netherlands, France, Switzerland and the United Kingdom.
The UK has a total of 46,000 sites, around 21% of which are run by independent operators such as Cellnex UK or Arqiva, and by two joint ventures – MBNL (comprising Three and EE) and CTIL (Vodafone and O2).
The data traffic segment is growing fast, just as it is right across Europe. Year-on-year growth of 49% is estimated up to 2020, in comparison to the stability in the voice services sector. The country has very broad 3G coverage while LTE technologies (e.g. 4G) still have some way to go. Operators have begun to roll out small cells, the antenna arrays which in future should ensure the quality of mobile broadband in line with increased data consumption. Also in the UK, as in all other European countries, these roll-outs are a growth vector for infrastructure operators.